Since 2017
THRIVE CHIROPRACTIC
 Welcome to Thrive Chiropractic we are honored and committed to serving you and the Lakes Region with the Highest Level of Chiropractic Care.
our purpose
Our purpose is to serve our clients by delivering the most value of any health-care practice in our community. We do this by having the most cutting-edge tools, education, and professional services designed to transform lives and revolutionize the health of our clients and their families.
What makes our practice so unique is that we do not let your insurance dictate the quantity, or quality of your care. We have affordable fees for our customized plans based on your wants and needs in order to get you the results that you are looking for. Our team looks forward to serving you and your family at the highest level.
Swing on by, check us out, we'd love to meet you!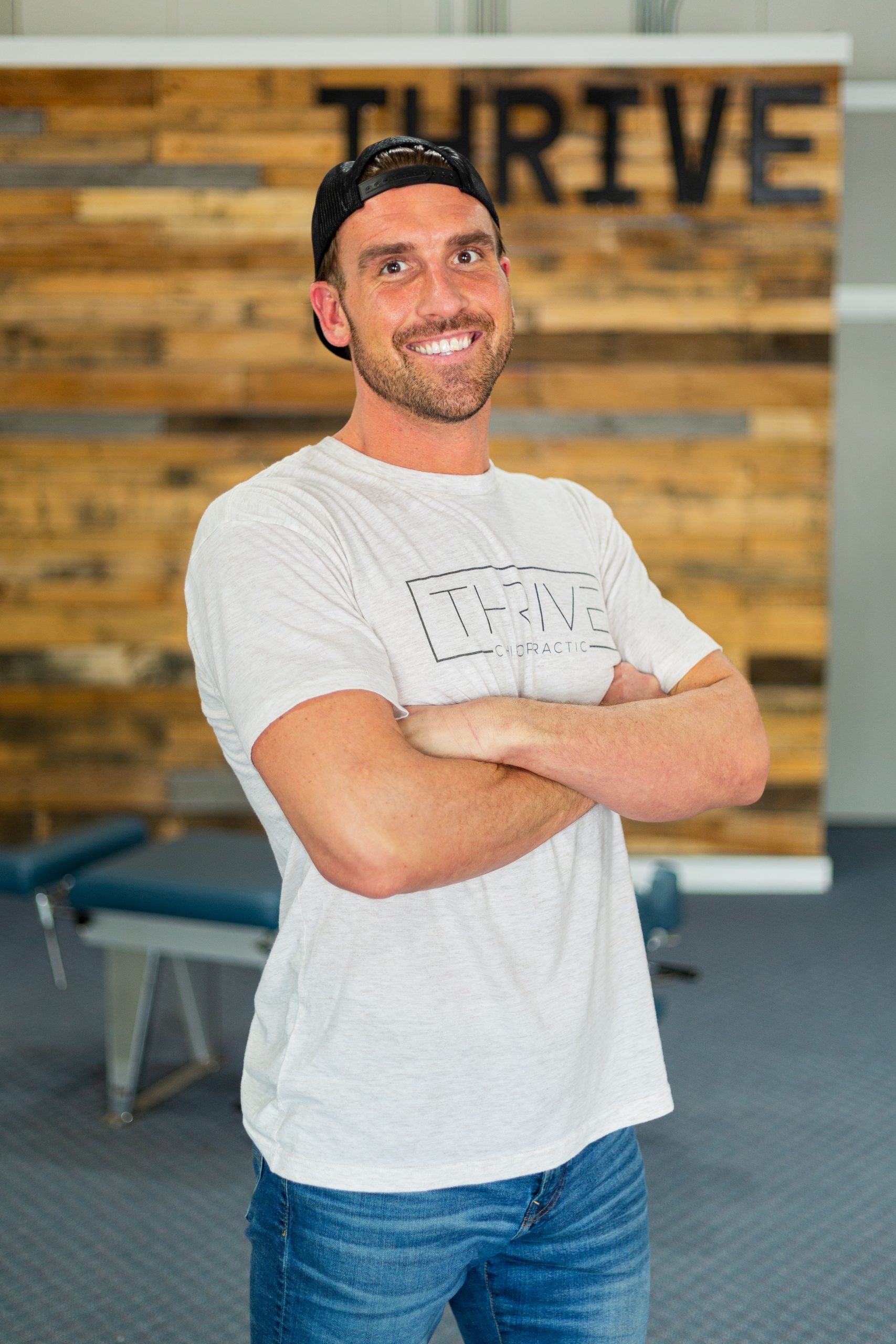 About Dr. Dan
Dr. Dan Fleming graduated with honors and received his Bachelor's degree in Kinesiology. Dr. Dan then proceed to attend the esteemed Palmer College of Chiropractic West in San Jose California. In 2014 Dr. Dan graduated once again with honors and received his Doctorate of Chiropractic degree.
Dr. Dan trained with some of the most influential doctors from around the world which helped perfect his techniques and skills. Over the course of several years Dr. Dan had the opportunity to serve thousands of people in one of the most successful Chiropractic Practices on the West Coast. 
In 2017 Dr. Dan chose to return to his roots in New Hampshire where his family owns and operates the Quarterdeck Motel on Lake Winnipesaukee. In the heart of the Lakes Region Dr. Dan has built a practice to help you THRIVE everyday.
With Dr. Dan's diverse background in family chiropractic, athletics and pediatrics he always provides the best chiropractic care. His passion for life, family, friends and his community shows in his work and commitment to providing the maximum inspiration for your personal health. His belief that the journey toward health requires a team to hold you accountable and inspire you to live life at your maximum health potential. Under the guidance of Dr. Dan and the team at Thrive Chiropractic, you and your family will have the opportunity to reach a level of health and happiness you never imagined. 
Strive.Change.Live
THRIVE
To Join The Waitlist Email Us At Thrivechiropracticnh@gmail.com
Hours
Monday – 8:45AM – 5:30PM
Tuesday – 8:45AM – 1PM
Wednesday – 8:45AM – 5:30PM
Thursday – 8:45AM – 5:30PM 
Located at